Music, Magic, and Illumination
Halloween 2021
"Skeleton Dance Party"
---
And God said, "Let there be light," and there was light. Genesis 1:3
---
Welcome
Welcome to our 2021 Halloween Spook Festival, "Skeleton Dance Party." Our show is created through the use of over 120,000 red/green/blue pixels. Six new songs are making their debut along with four favorites from the past. Click on the "Information" tab to see an outline of what is featured in our 2021 show.
The show will begin on Saturday, October 9, and runs through Halloween. Check the website to confirm the actual opening night prior to making your visit. The 30 minute show runs daily from 6:30 PM - 10:00 PM and repeats continuously throughout the evening, starting on the hour and half hour. Please accept our personal invitation to stop by and enjoy the show. 1385 Lowell Drive, Idaho Falls. Tune FM 88.5.
2021 Show Schedule:
Halloween - October 9 to October 31
Veteran's Day - November 9 to November 11
Christmas - November 26 to December 31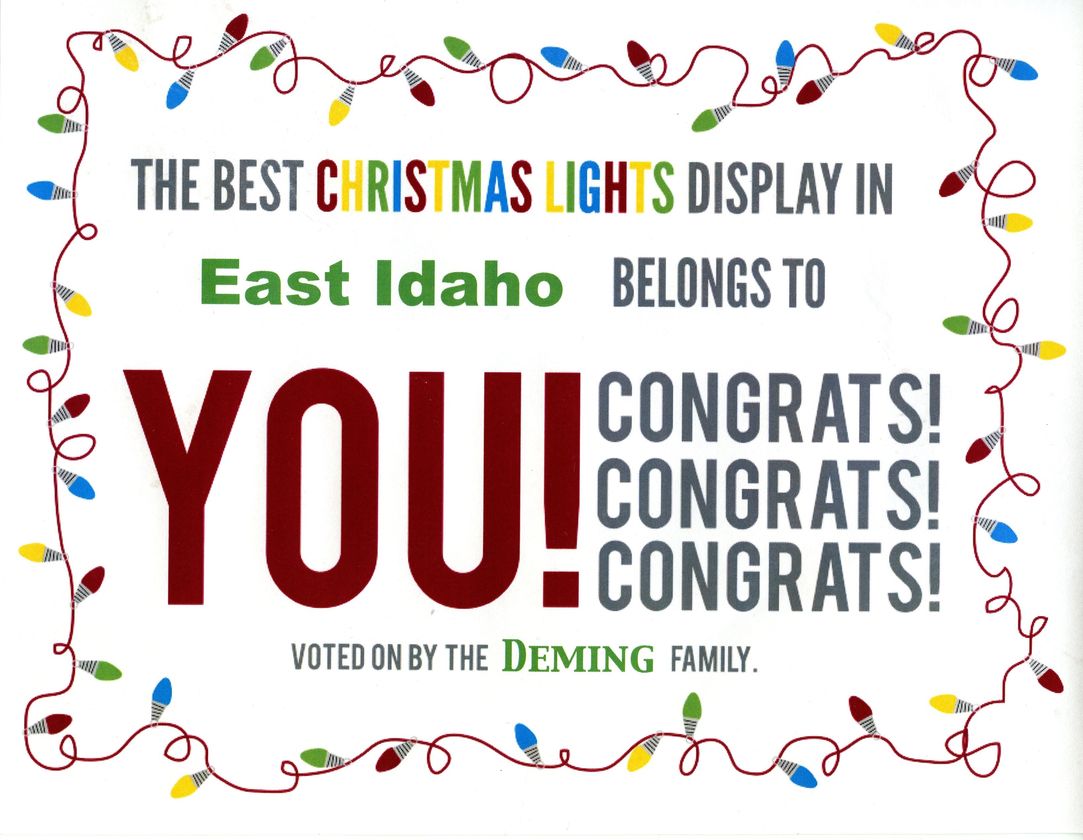 Please be considerate
As you come to visit the Owens Family Lights, please remember we have neighbors. Our neighbors have children who could be sleeping, so please keep the noise level down. Please don't block or park in their driveways. Turn your headlights off so others can enjoy the show, but leave your parking lights on for safety. Please do not litter.
Have a fun and exciting Halloween season
From the Owens Family to your family, we would like to wish you a safe and happy holiday season.